---
I used to stay in Truckee when I would go skiing (cross-country) around Lake Tahoe and in Tahoe National Forest. Back then Truckee was a sleepy little town that was practically deserted in the winter except for the few die-hard skiers and campers would hold up there to tend their frostbitten limbs and what not. I recently revisited Truckee in the summer. OMG what a change. It's turned into another trendy town with lots of boutiques, bars, breweries, and eateries. Most of the action is on Donner Pass Road (yes, the infamous Donner party). I took lots of photos of this section of town, some of which are presented below for your edification and amusement.
---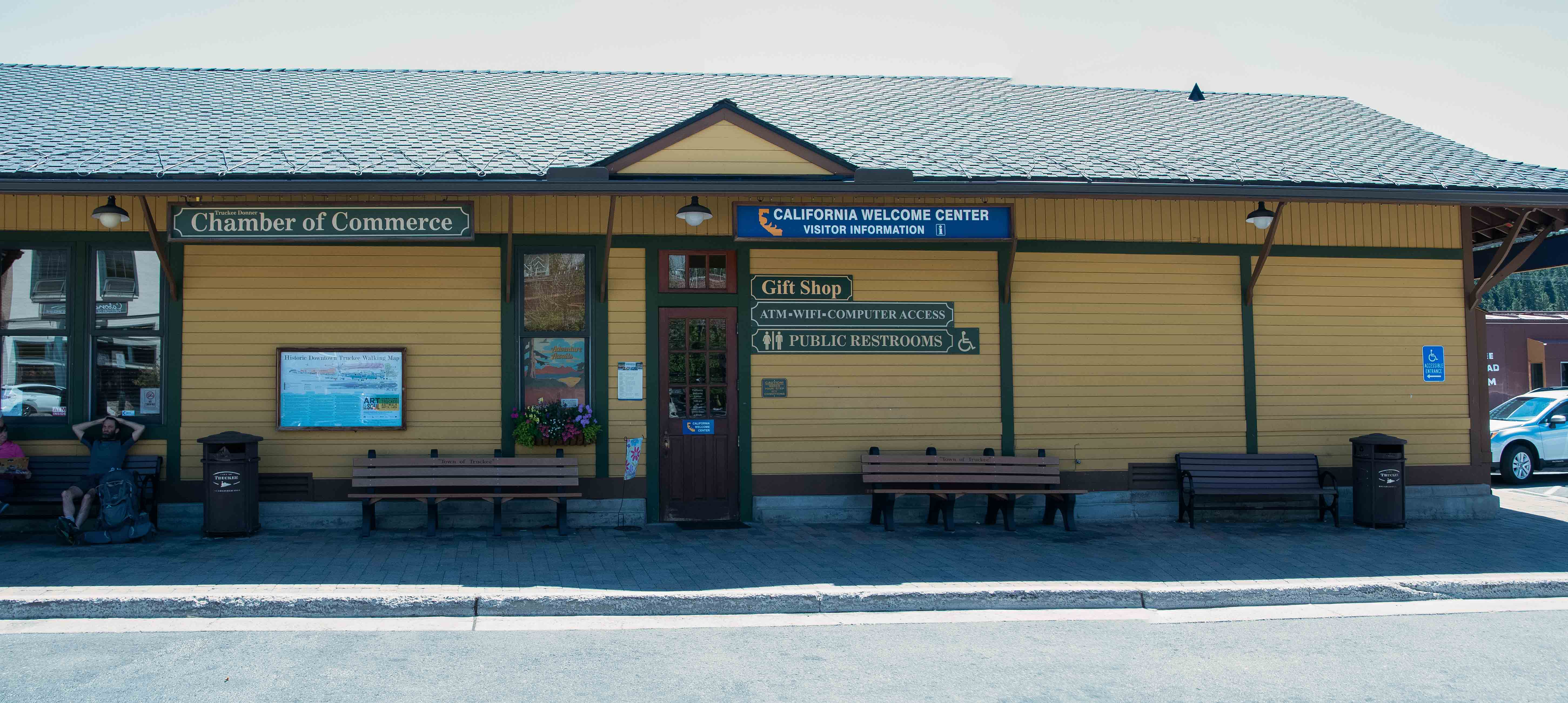 Everything you need to know about Truckee or California is in here.
The Flying A Gas Station in Truckee was built in 1936. It's one of several Flying A stations built in the same architectural style around that time in California. The building was restored in 2008 and is now home to Engel & Volkers, an international real estate company.
---
El Toro Bravo Mexican Restaurant

I ate lunch here. Really great food.
---
---
TD Productions Copyright © 2018  Use the form on the Home Page to submit comments, questions, or suggestions.
---