Gunnison River Raft Trip

Stephanie and I recently went on a rafting trip provided by Gunnison River Expeditions. The Escalante to Dominguez Canyon raft trip is a beginners' rafting trip over Class I and II rapids. It's a half day trip travelling about 9 or 10 miles down the river. Along the way you get to see some Ute petroglyphs, swim in a pool with a waterfall, and snack on a scrumptious lunch.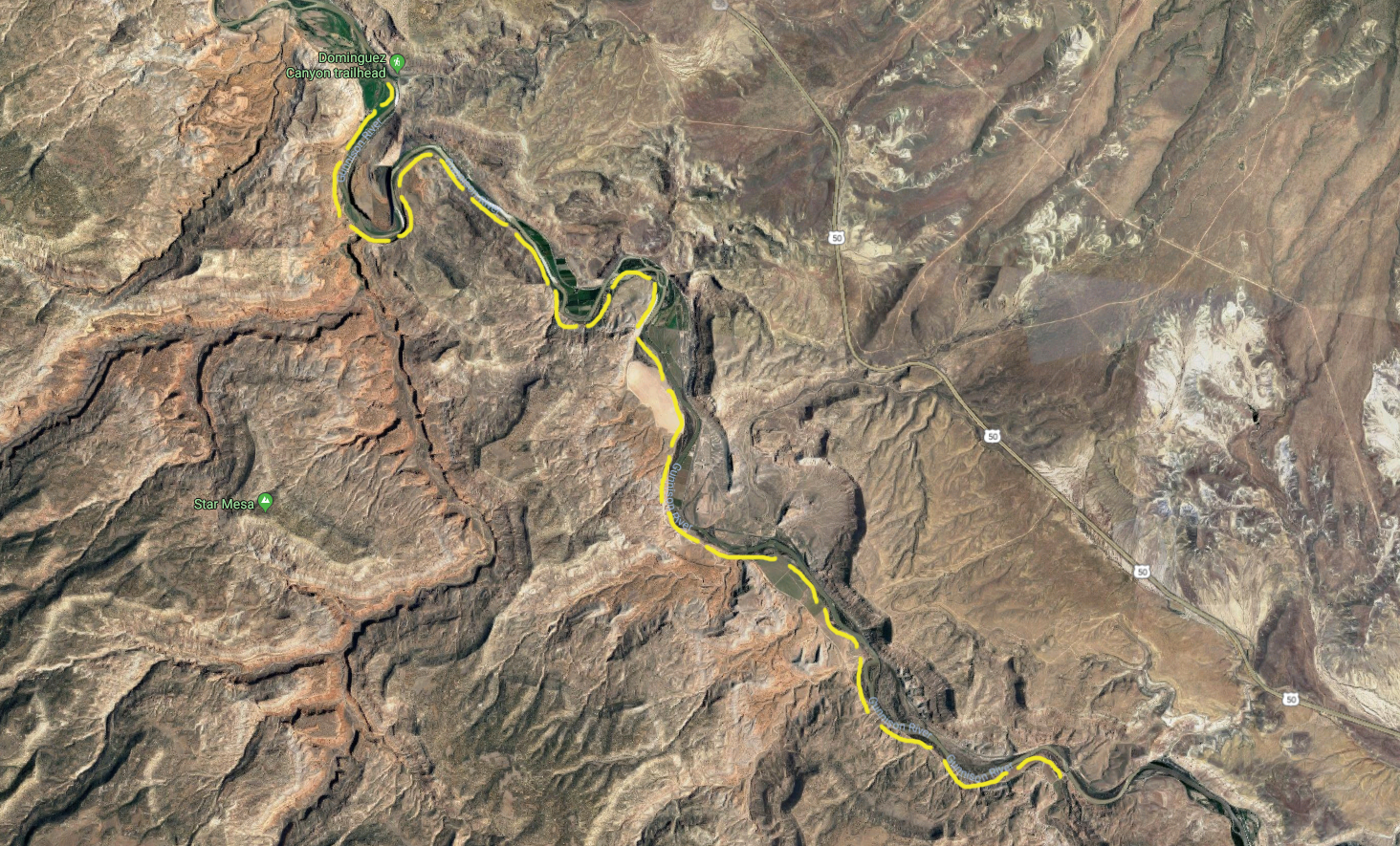 Trip Route
The trip starts at the 650 Rd bridge across the Gunnison River. Turn onto 650 Rd from US Hwy 50 at the Dominguez-Escalante parking area and keep going until you get to the river.
We started at 8:30 in the morning as best I can remember. It was just Stephanie, myself, and the river guide in the raft and another couple in an inflatable kayak.
This is our river guide. We'll call him "J".
First part of the trip.
First stop
The first stop we made was a short hike to some Ute Indian petroglyphs. They are pretty inaccessible, except from the river.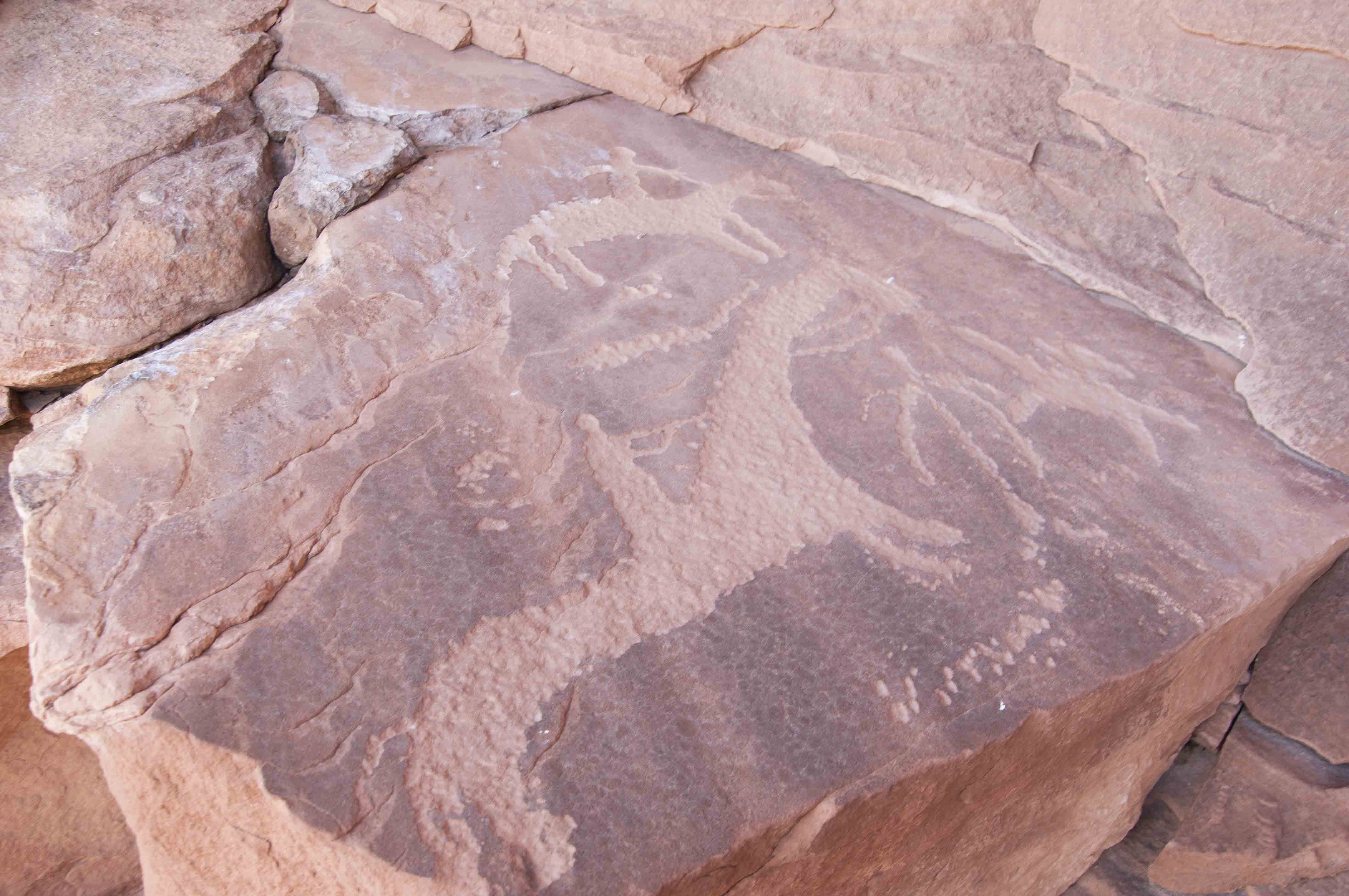 Petroglyphs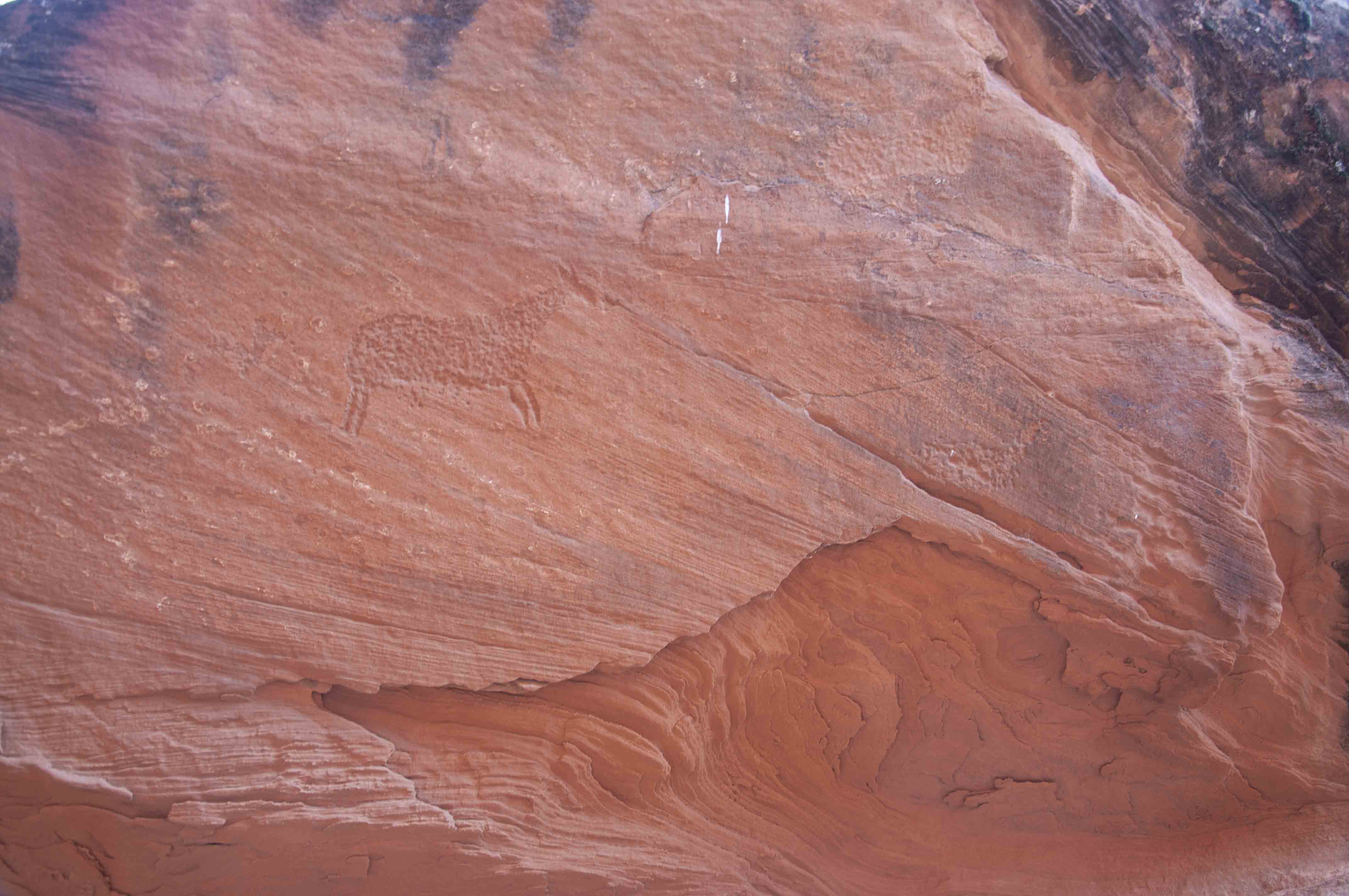 Horse Petroglyph
Terrain near the petroglyphs
We put in at one of the primitive camping areas for lunch. Lunch included ham sandwiches with all the trimmings, chips, apples, cookies, soft drinks, etc. It was delicious.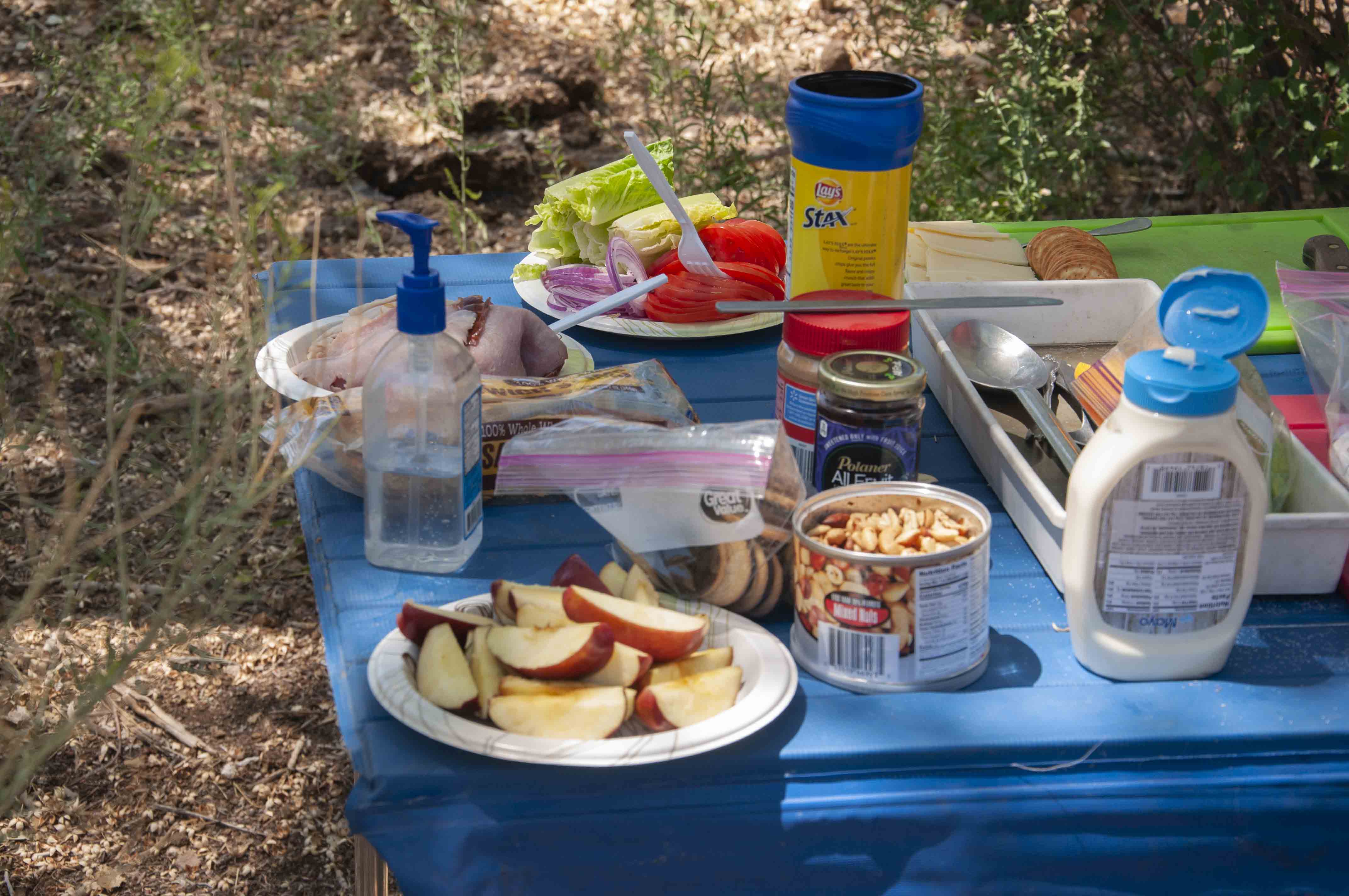 Lunch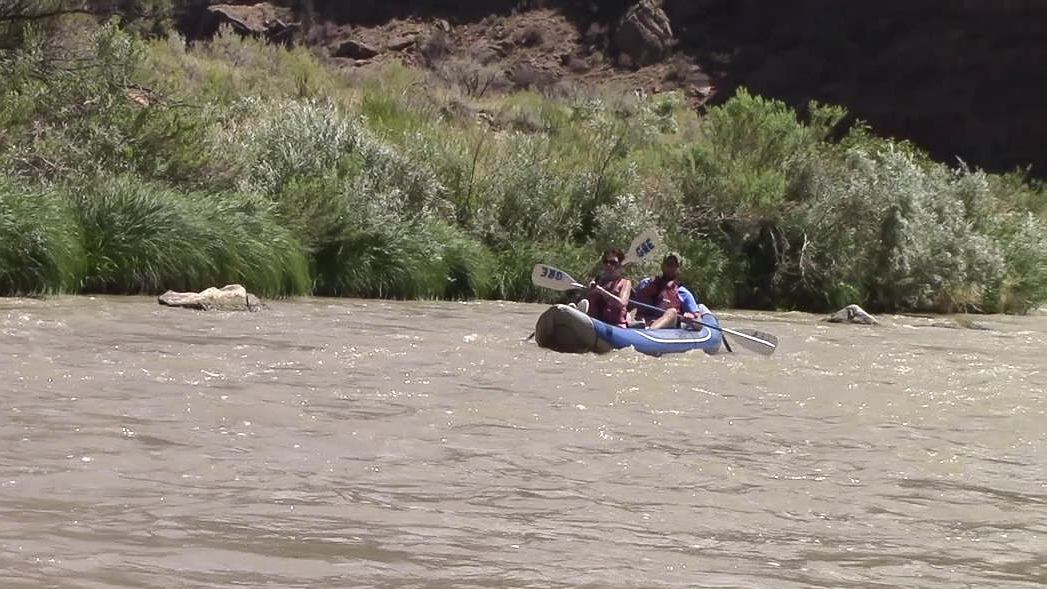 The Kayakers, M and M
After lunch, we stopped further down the river at a swimming hole complete with waterfall. A brief soak and rinse under the waterfall sure felt good after a couple hours on the river.
Man made waterfall and the swimming hole
We sighted a herd of bighorn sheep on the last leg of the trip, and crossed under two bridges before reaching the takeout at Dominguez Canyon trailhead on the Bridgeport Road.
The only rapids on the whole trip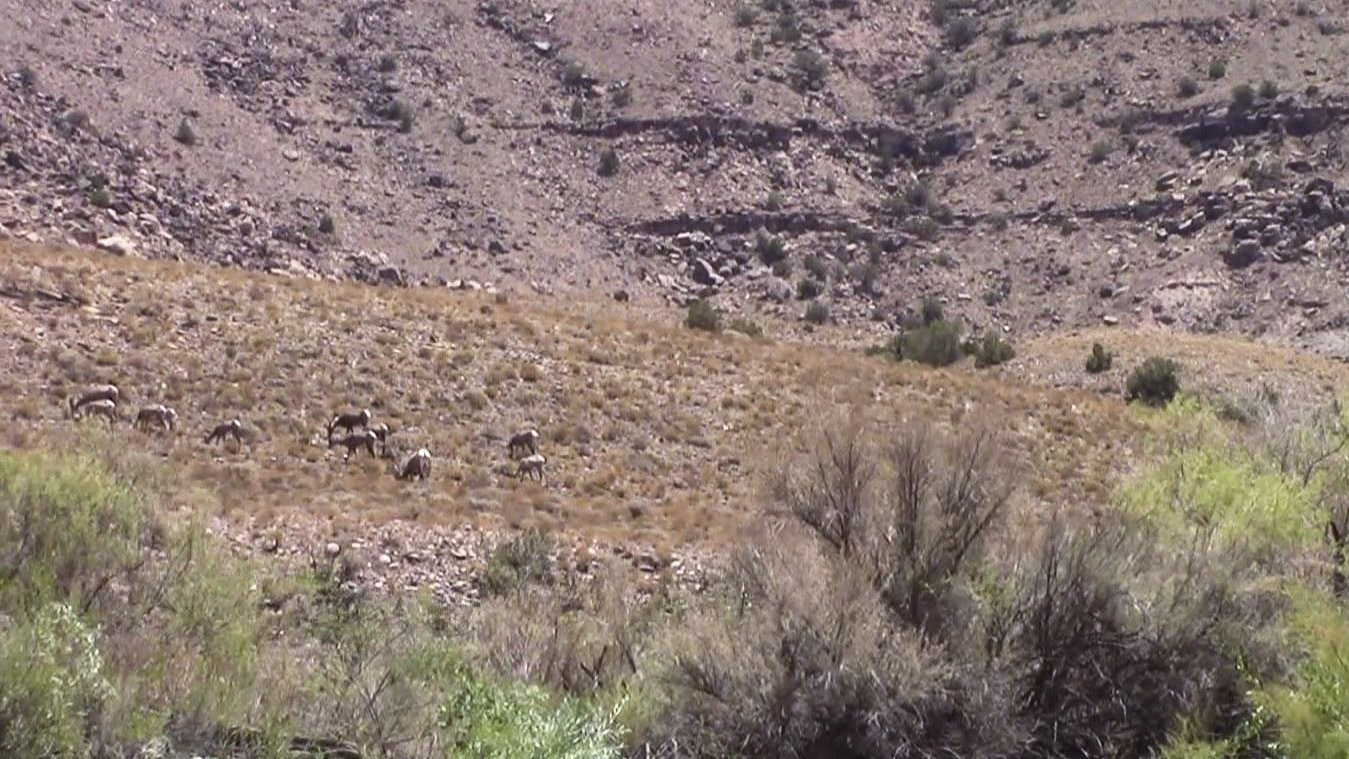 Herd of bighorn sheep
Bridges near the end of the trip
This was a really mellow raft trip that can be enjoyed by the whole family, so bring the kids. Gunnison River Expeditions also offers trips with more challenging rapids, as well as multiday fly fishing trips. Their website is www.gunnisonriverexpeditions.com.
---
Use the form on the Home Page to submit comments, questions, or suggestions.  TD Productions Copyright © 2019
---