Fort Ross State Historic Park
---
Fort Ross State Historic Park is a historical state park in Sonoma County, California. It includes the former Russian fur trading outpost of Fort Ross plus the adjacent coastline and coastal redwood forests. Fort Ross was founded by the Russian American Company in 1812 and was active until 1842. Most of the Fort's buildings are reproductions. The one original structure remaining from the Russian settlement, the commander's house, is a National Historic Landmark and on the National Register of Historic Places.
---
---
Early in the 19th century the Russians started to explore the coast of Alta California, a Spanish colony comprised California, Utah, Nevada, and parts of Wyoming, Colorado, and Arizona. In 1806 the director of the Russian American Company (RAC), Nikolay Rezanov, sailed to San Francisco on a trade misson. While there, Rezanov's captain, Lt. Khvostov, explored the coast north of San Francisco and recommeded that a settlement be established in California. In 1808 Baranov sent two ships to establish settlements in California. A site with an anchorage and abundant natural resources was selected about 15 miles north of Bodega Bay. This would become the Russian settlement of "Fortress Ross", which was comprised of Fort Ross and the surrounding smaller Russian settlements. The settlements at Fort Ross carried on farming, manufacturing, and fur-trading, but by 1817, sea otters were practically eliminated in the area. This prompted the Russian-American Company to put the settlement up for sale, and it was sold to John Sutter, famous for the discovery of gold at his lumber mill.
---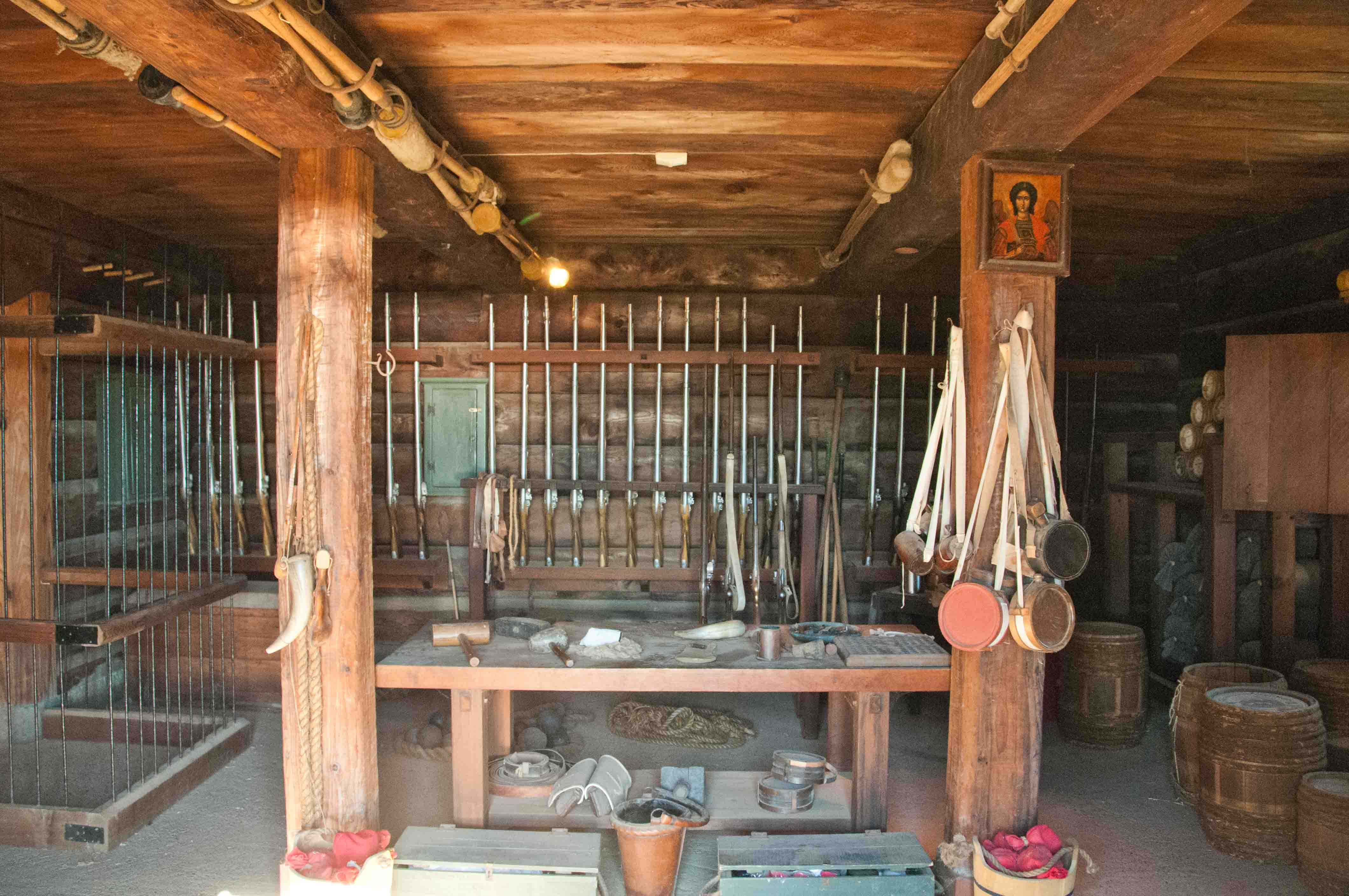 Armory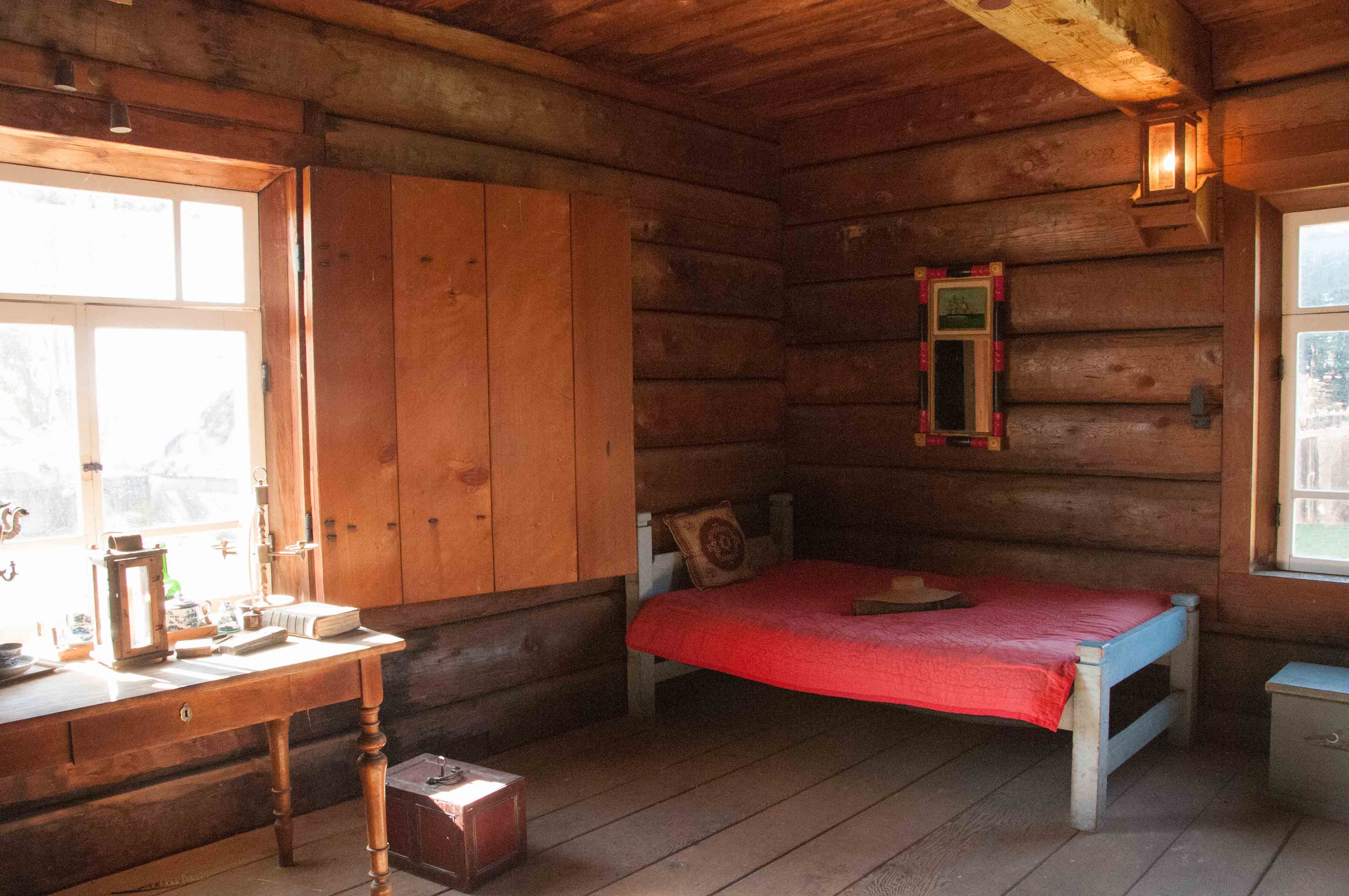 Bedroom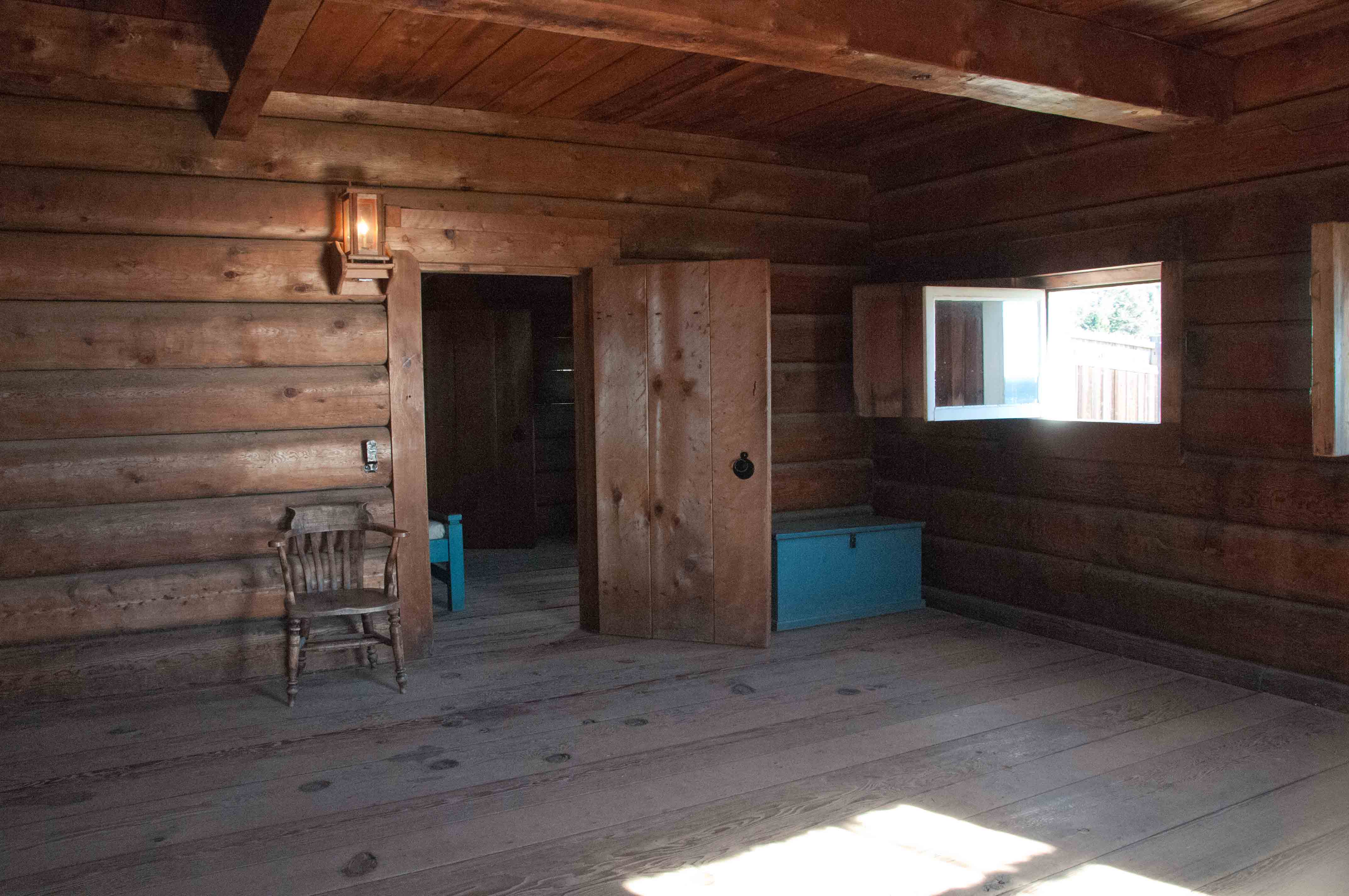 Living Area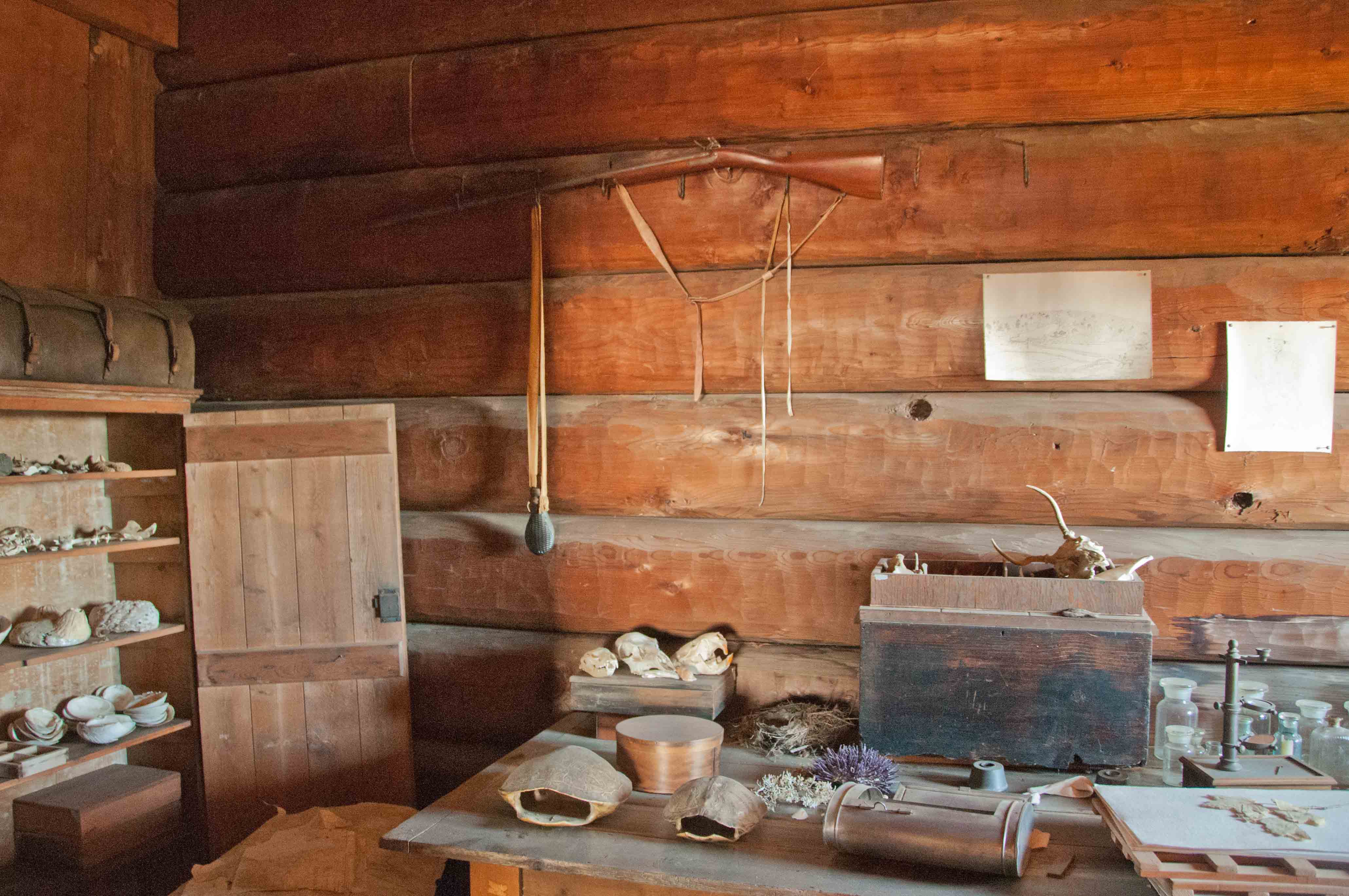 Laboratory
Fort Ross Chapel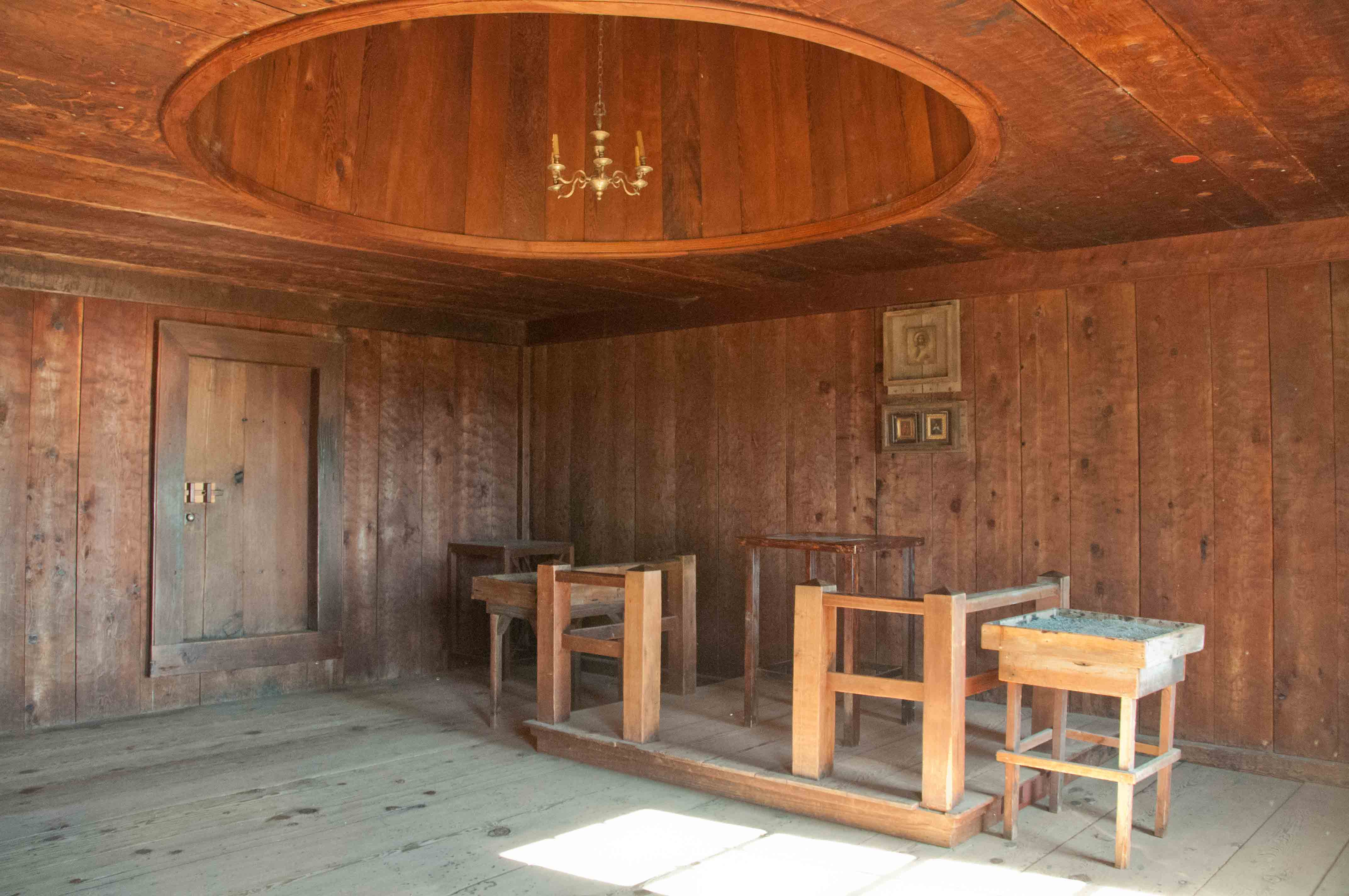 Interior of Fort Ross Chapel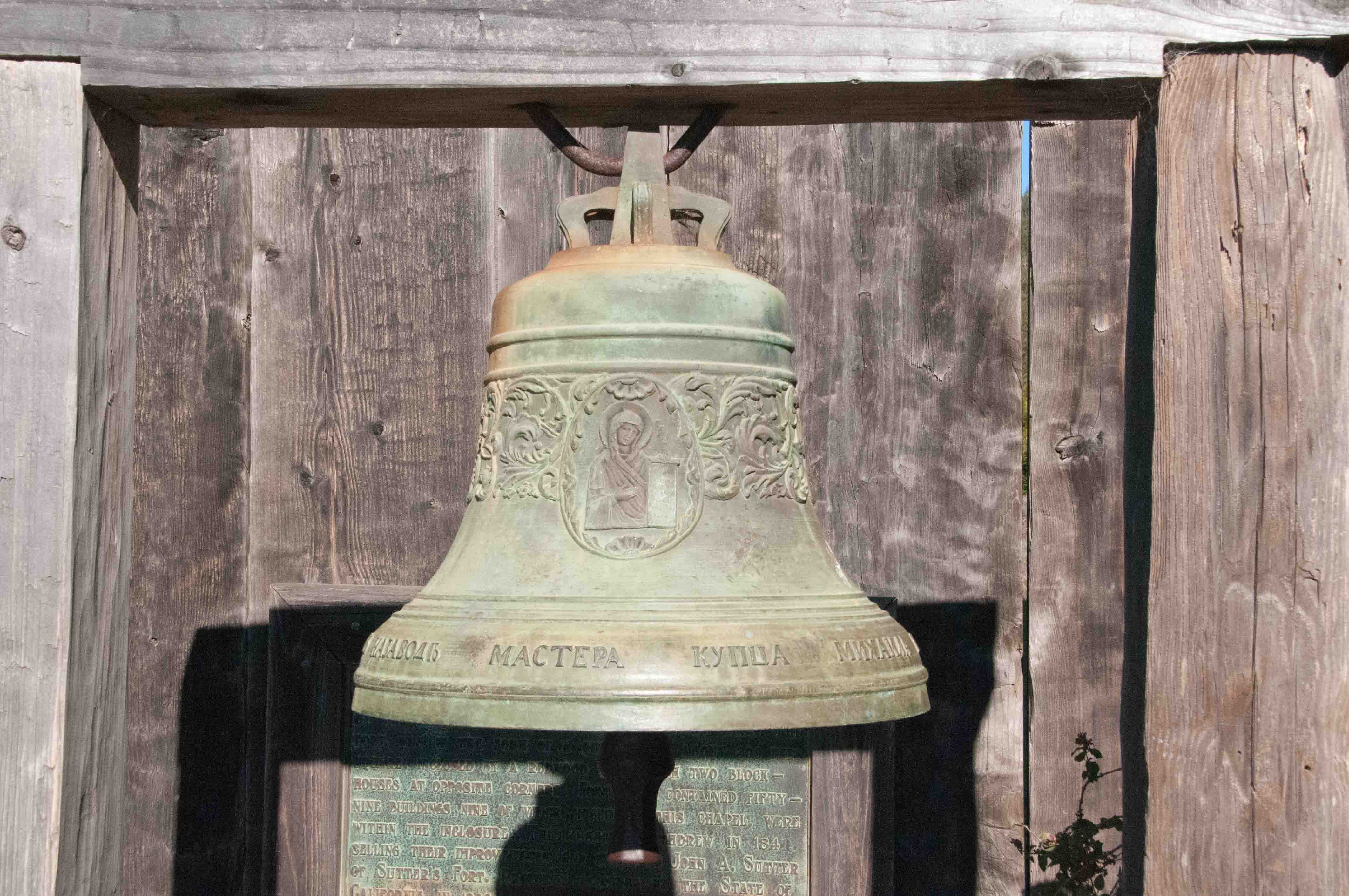 Chapel Bell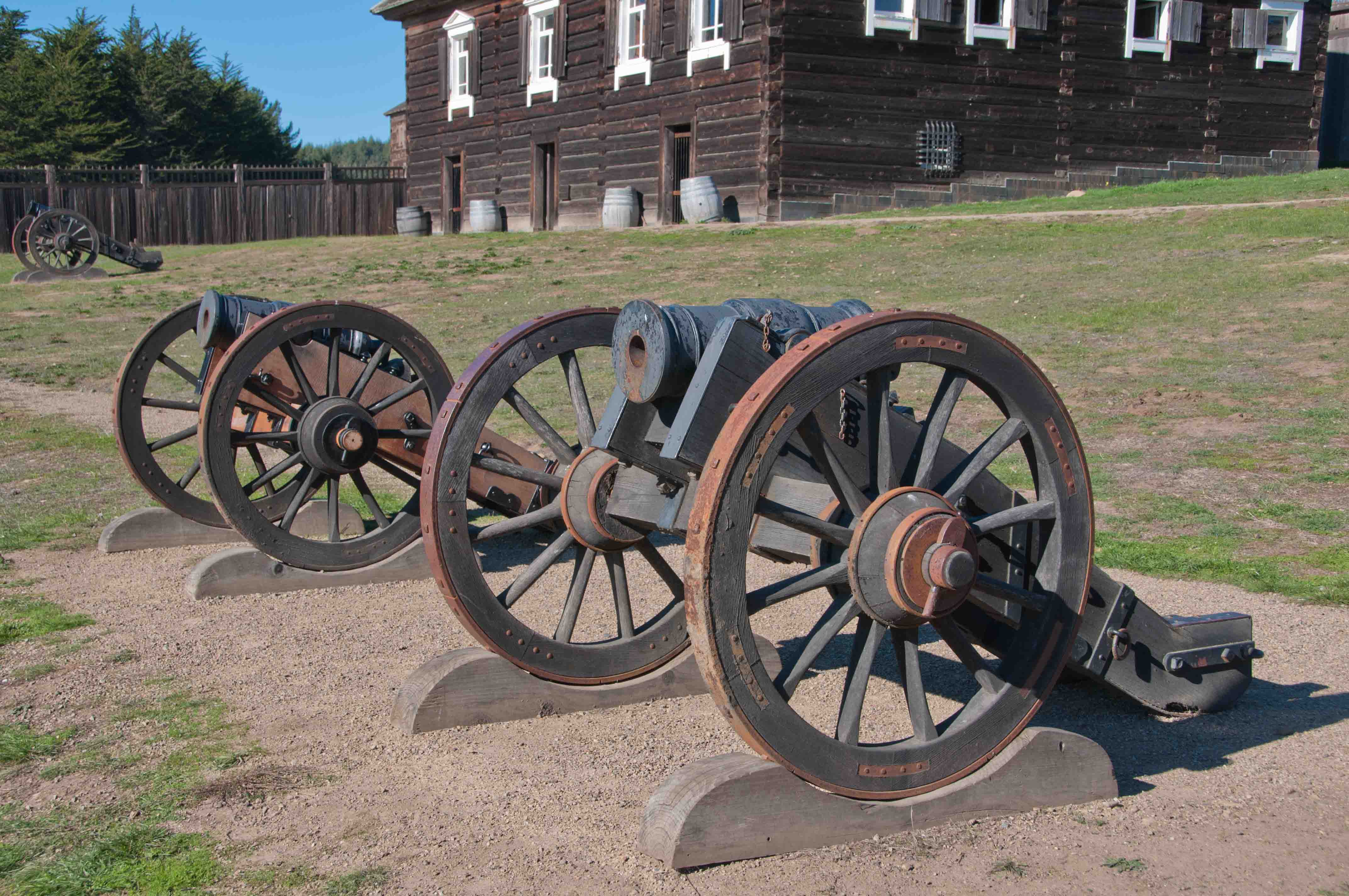 Canon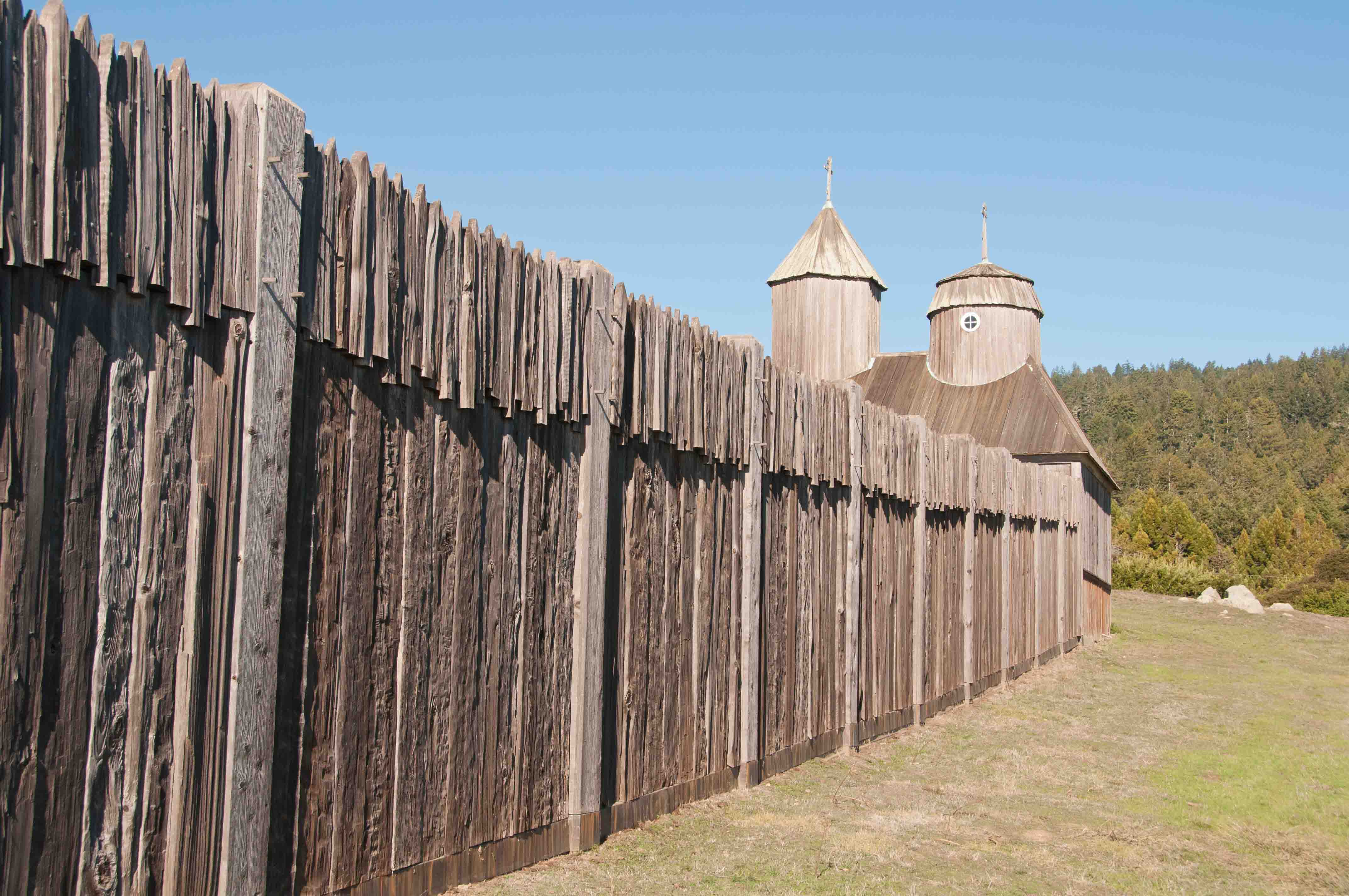 South Stockade Wall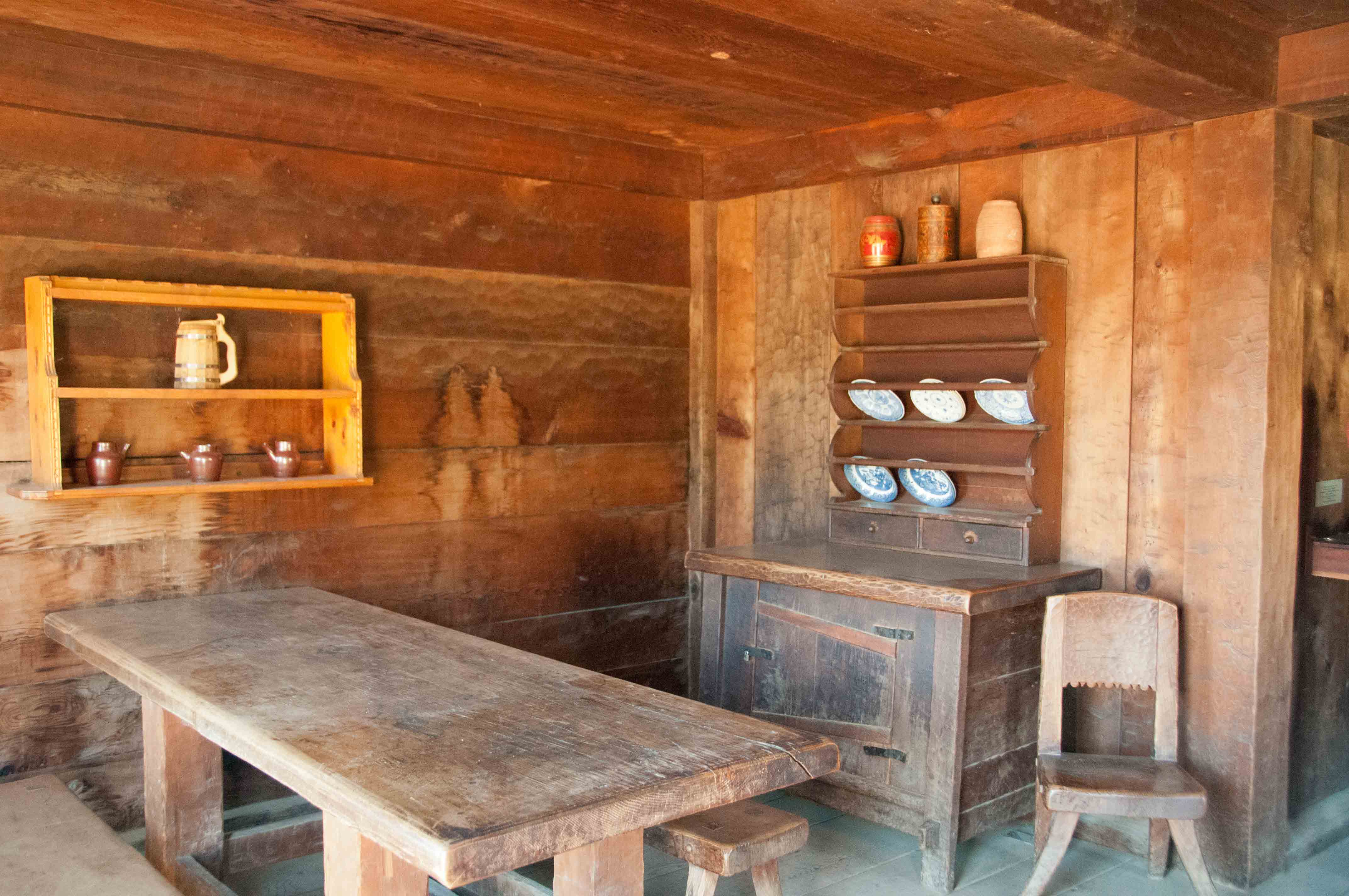 Dining Area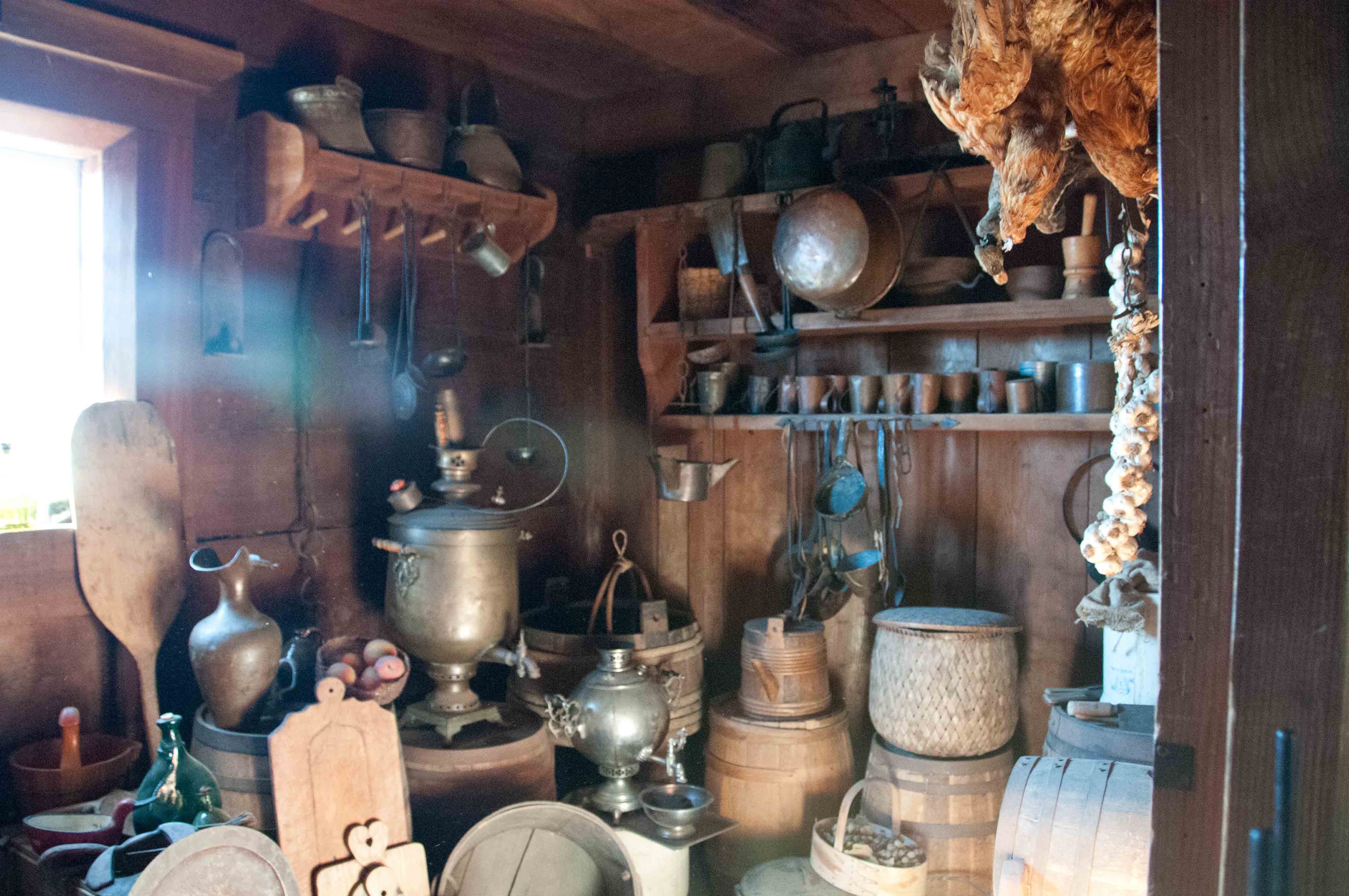 Kitchen Stuff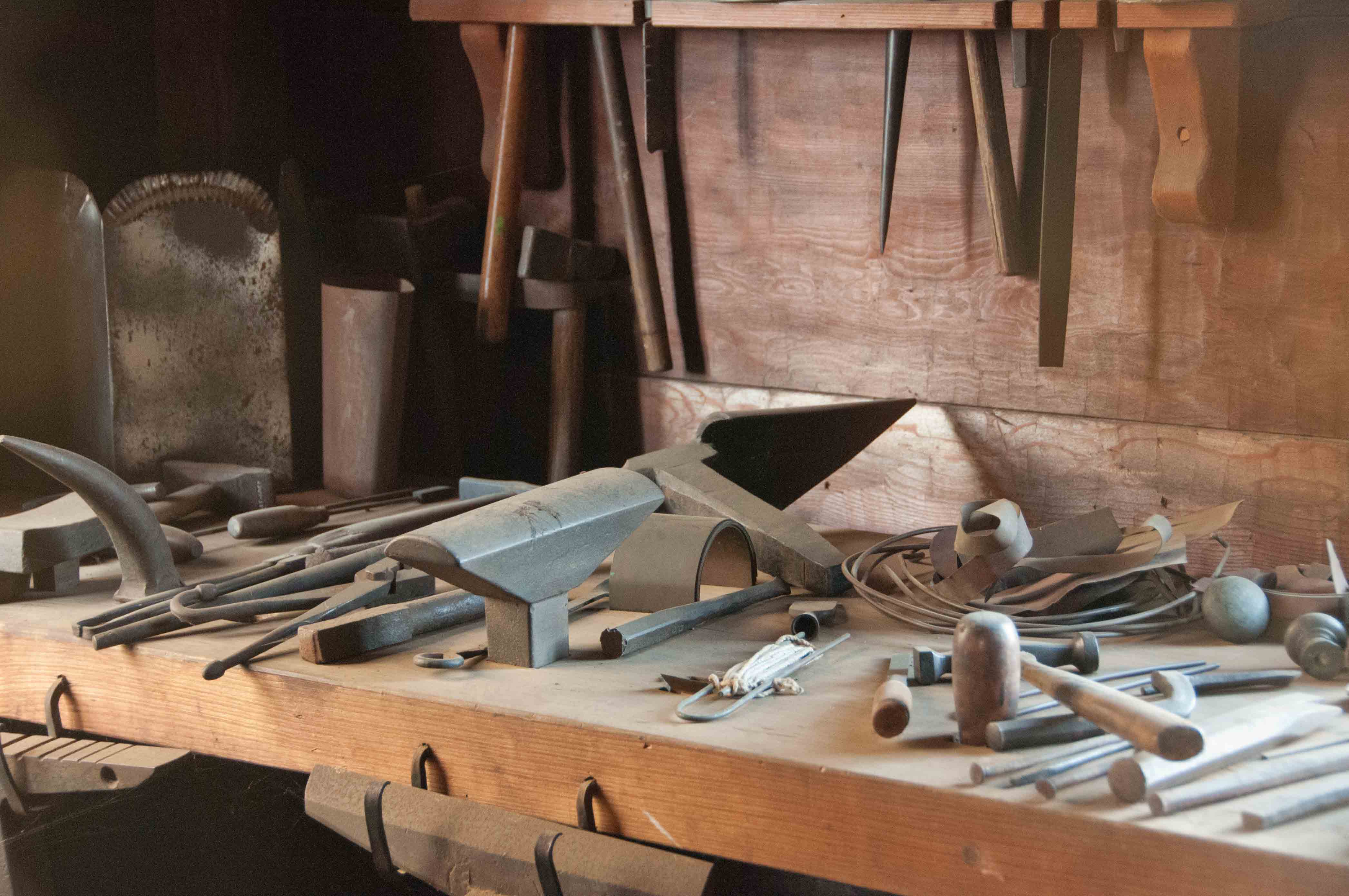 Carpentry Tools
Fort Ross Panorama
---
The Rotchev house, renovated about 1836 for Alexander Rotchev, the last manager of Ross, is the only surviving structure containing construction techniques from the Russian era. After extensive renovation, the Rotchev house was reopened to the public in 1974. Fort Ross had two windmills. The first mill was constructed in 1814 and the second 1841. The windmills were used to grind grain into flour and to extract tannin from tan bark for tanning animal hides. The windmill now standing at Fort Ross is a gift from a Russian-based historical foundation. It was installed at Fort Ross in 2012 as part of the Fort Ross Bicentennial.
---
---
This concludes our tour of Fort Ross State Historic Park. Background material for this presentation was provided by Wikipedia and the Fort Ross Conservancy.

TD Productions Copyright © 2018  Use the form on the Home Page to submit comments, questions, or suggestions.
---